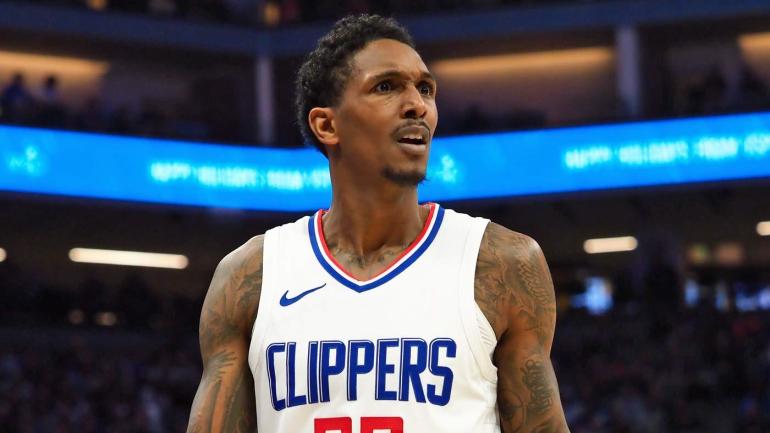 Timberwolves guard Jimmy Butler sat out of the 2018 NBA All-Star Game at his request to rest, and at least one person doesn't seem thrilled about it. Self-proclaimed All-Star snub Lou Williams probably has a fair case to have made the All-Star Game, but he took issue with Butler not representing his team at the Staples Center on Sunday night. Once the game was over, the Clippers guard sent out a cryptic tweet to Butler:
No, we need to go all Dan Brown to figure out what in the world Williams is saying in the tweet. Here are a few possibilities:
1. "You're really going to get an All-Star nod and not play?"
This is the obvious right answer, albeit not the most fun. Butler is currently averaging 22.4 points per game, while Williams averages 23.2. Williams also leads Butler in assists per game, although only by 0.3. The other area where Williams is on top is in contract extensions per season, with Williams getting a three-year extension earlier this month. Butler, however, plays on a team that's perceived as more fun, and he also passes the "eye test" clean. With that in mind, perhaps Williams thinks Butler is being ungrateful.
2. "I know what you did last night."
Williams plays in Los Angeles. The All-Star Game is in Los Angeles. So it stands to reason that maybe, just maybe, Williams saw Butler galavanting around Los Angeles during All-Star Weekend. Maybe Butler was a bit under the weather. This isn't to cast aspersions on Butler's "character," but if you made the All-Star Game and were in L.A. for the weekend, wouldn't you do a bit of partying? Lou Williams would never get himself sick before the All-Star Game. Perhaps he just doesn't think Butler can hang with the L.A. nightlife.
3. "All these injuries and you choose to sit out."
Butler was on Team Stephen, so he was safe from the injury curse. But Williams was snubbed multiple times for an All-Star spot when player after player got injured. Although conferences had to be considered (Kevin Love, Kristaps Porzingis and John Wall are all in the East), it still had to hurt seeing Paul George get the nod over him. Williams is having one of the best seasons of his long career, so an All-Star bid would have meant a lot to him. Butler was healthy(ish) and chose to sit out.
4. "Are you still on Twitter?"
Maybe Lou is genuinely worried about Jimmy. With Stephen Curry tweeting at halftime, you'd think Butler had time to tweet during the game. Butler hasn't tweeted since Dec. 31 … 2016. Here was the last tweet he sent:
So now I have a question: Was Jimmy Butler abducted at Park After Dark by an alien that doesn't know how to tweet and hates All-Star Games? I just want to explore all of our options, and it appears Williams may be onto something.