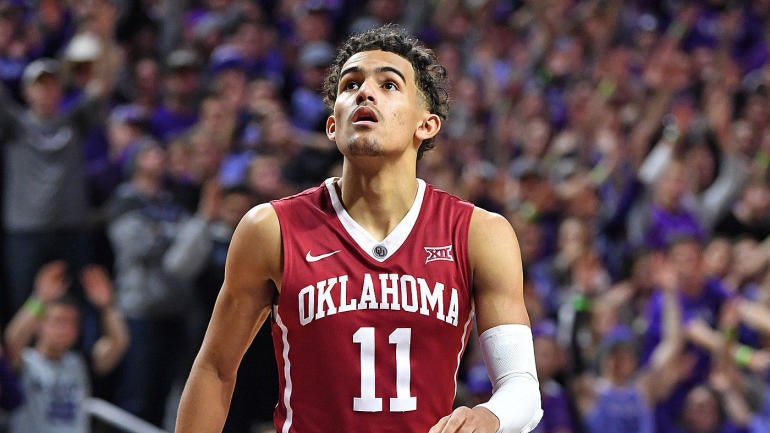 Kansas hosts Oklahoma in a Big 12 showdown at 9 p.m. ET on Monday in a clash of teams needing wins for different reasons. Kansas is an eight-point home favorite. The over-under is 166.5, down a half-point from the opening line.
A Kansas win keeps the Jayhawks in line to win a 14th straight Big 12 regular-season title. Oklahoma, meanwhile, desperately needs a victory to boost its NCAA Tournament hopes.
Before choosing a side in this high-profile matchup, you need to see what SportsLine analyst Zack Cimini has to say.
Cimini is one of the fastest-rising Vegas-based handicappers and has been crushing recent college basketball picks. Coming off a 2016-17 campaign where he went 58-37 against the spread, he's now on a strong 34-24 run this season, including 6-3 in the past week.
Part of his success: He's in the black in every major sport. He analyzes matchups from every angle and earned his nickname "Contrarian with Chutzpah" by not always backing what the masses are.
Now, Cimini has studied every angle of Oklahoma-Kansas and locked in a strong point-spread pick. He's sharing it only over at SportsLine.
He knows Oklahoma might have the most dynamic player in the game in Trae Young, but nobody will see him playing in late March if the Sooners don't turn it around soon.
Just over two weeks ago, OU was 16-5 and 6-3 in the Big 12, challenging for a high seed in the NCAAs. But the team is now mired in a five-game losing streak and might be on the bubble.
Young leads the nation with 29.1 points and 9.3 assists per game, but he's shooting under 20 percent on 3s in this latest team funk.
While Oklahoma is a one-man wrecking crew, Kansas has five players averaging double-figures, led by Devonte' Graham (17.4).
Kansas needed a rally to win another Big 12 title, and it has done just that. The Jayhawks have won four straight, including a 77-69 victory over West Virginia on Saturday in which they outscored the Mountaineers from the free-throw line 26-1. They're tied with Texas Tech atop the Big 12 with four games to go.
Neither team is matching oddsmakers' expectations lately. Oklahoma is on a 0-7 streak against the spread, while Kansas has covered just once in five games.
Both teams really want this one, and Cimini has unearthed a huge x-factor that determines which side of the spread you need to back. You can only see it over at SportsLine.
So what side do you need to be all over in Oklahoma-Kansas? Visit SportsLine now to find out which side of this Big 12 showdown you should back, and what x-factor determines the outcome, all from a Vegas-based handicapper on a blistering college basketball run.