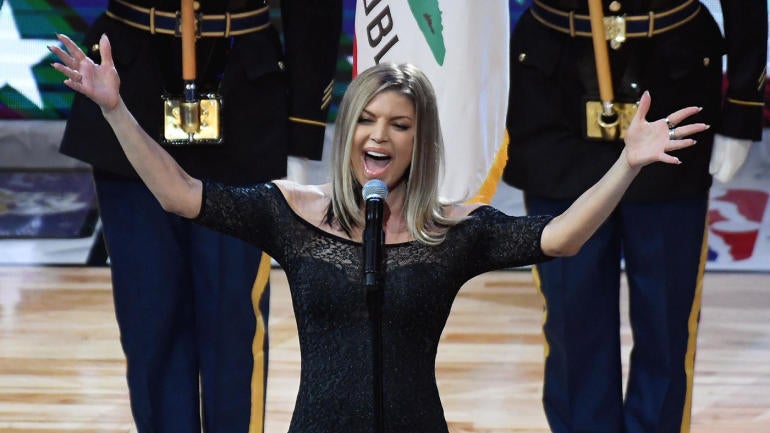 The national anthem is as traditional in American sports as the first pitch, tip off and kick off. So getting the chance to perform the anthem before a major event, such as the NBA All-Star Game, is a huge honor.
Unfortunately for Fergie, Sunday's performance left her in infamy. It wasn't particularly good and led to a lot more jokes than feelings of patriotism. That's the risk of trying to get creative instead of just doing a normal rendition of the anthem. The performance was met with tons of criticism, prompting Fergie to put out a statement in response to that backlash. 
via Hollywood Reporter
"I've always been honored and proud to perform the national anthem and last night I wanted to try something special for the NBA," says the 42-year-old singer. "I'm a risk taker artistically, but clearly this rendition didn't strike the intended tone. I love this country and honestly tried my best."
It sounds like Fergie is owning her performance and just going to roll through it, which is all she really can do. It's unfortunate she had to get mocked while trying to do something different and artistic with the anthem. 
Performing the national anthem sounds stressful and difficult. If it doesn't go well then it can lead to moments like this where all anybody can do is talk about her performance. Luckily for her, it should all blow over relatively soon. That is until someone else mentions the anthem and her performance gets brought up again. Thus is the curse of the anthem performance.