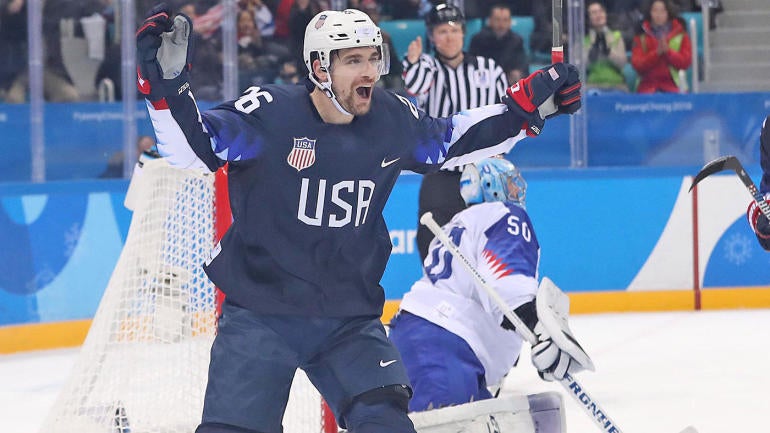 The United States men's hockey team lives to fight another day. The Americans routed Slovakia 5-0 on Tuesday in South Korea — Monday night in the United States — and will face the Czech Republic in the Olympic quarterfinal round. You can watch the game at 10 p.m. ET on Tuesday night on CNBC. 
Team USA also added two more medals during NBC's live primetime Monday night broadcast, with Brita Sigourney claiming the bronze in women's ski halfpipe and Alex and Maia Shibutani winning ice dancing bronze on a historic night for Canadians Tessa Virtue and Scott Moir, whose third gold medal and fifth overall set a new Olympic record for figure skating. 
If you missed any of the action, you can relive it here with highlights from our live blog:
If the live blog below isn't working for you, please click here.
Medal Tracker