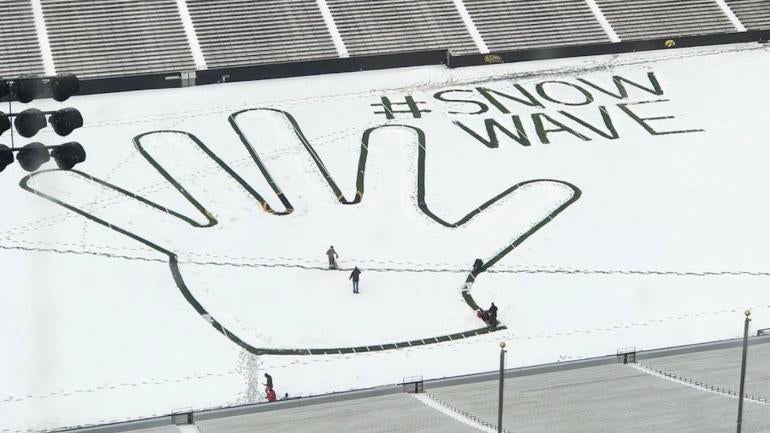 Just because football season has come to an end doesn't mean the people at Iowa are done waving to the kids in the University of Iowa Stead Family Children's Hospital.
While Kinnick Stadium may be empty, members of the Iowa grounds crew took advantage of the snow blanketing the field to say hello to the kids overlooking the stadium.
With the completion of the hospital, Iowa football began a new tradition this season in which fans inside the stadium during Hawkeyes games turn to wave to the children in the hospital after the first quarter.