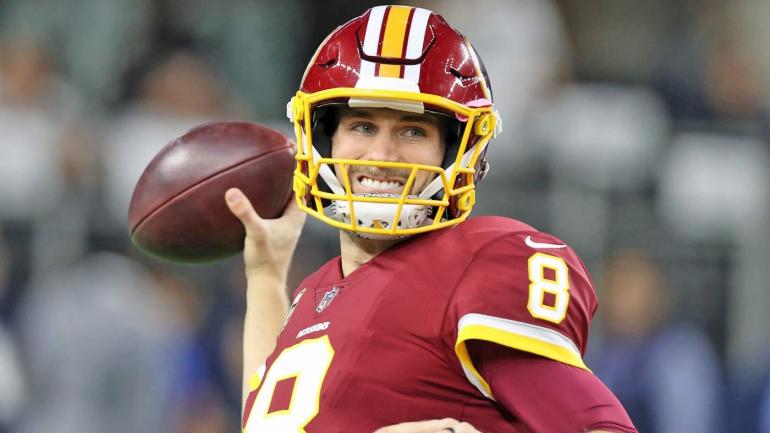 The Kirk Cousins Sweepstakes can't officially begin until he hits free agency, but in reality, it started immediately after the Chiefs agreed to send Alex Smith to Washington just before the Super Bowl. Already, the drama is beginning — from the Redskins' reported desire to franchise tag him again to Cousins' response to that scenario to the very public pitches players on quarterback-needy teams are making to Cousins.
On Monday, one Redskins player weighed in on the situation, offering his prediction. Redskins defensive back D.J. Swearinger told NFL Network's Andrew Siciliano that he believes Cousins will end up signing with the Denver Broncos.
All along, the Broncos have been one of the frontrunners. They've got a playoff-caliber defense, but their lack of a stable quarterback situation has led to them missing the playoffs in consecutive seasons. They can't afford to trot out Trevor Siemian, Brock Osweiler or Paxton Lynch at quarterback again. Star pass-rusher Von Miller is recruiting Cousins on social media and has said that Cousins "could take us over the edge." Meanwhile, linebacker Brandon Marshall has predicted that general manager John Elway will spend money on a free-agent quarterback and has hinted that he wants that quarterback to be Cousins. Finally, CBS Sports NFL Insider Jason La Canfora has reported that the Broncos should be regarded as one of the favorites.
But the Broncos will face stiff competition. La Canfora also named the Jets as one of the two favorites and if he had to pick, he'd take the Jets. According to ESPN's Rich Cimini, the Jets, who own a ton of cap space, are "willing to pay whatever it takes." 
And we probably shouldn't rule out the Browns, Jaguars, and Cardinals as possible landing spots. It's rare when a quarterback of Cousins' caliber becomes available in free agency. The Broncos should expect to face plenty of competition for Cousins' services.