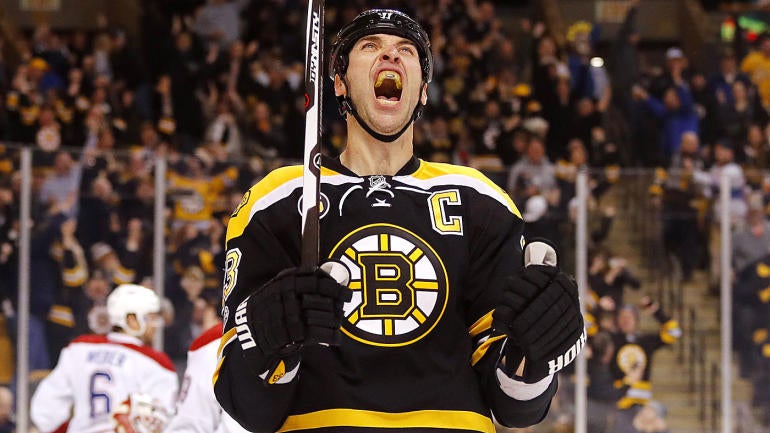 Entering this weekend, the Boston Bruins have won all but seven of their 26 games since December.
Now, as they pull within five points of the heralded Tampa Bay Lightning in the NHL standings, they're also getting some love for a future playoff run. Bovada's latest 2017-18 Stanley Cup odds, in fact, have the Bruins behind only the Lightning and the red-hot Vegas Golden Knights in terms of likely champions.
The Golden Knights, who just made history (again) by posting the most wins of any first-year team, are also still receiving their fair share of praise, jumping from owning the second-best odds to win it all to co-favorites in Bovada's new forecast. Vegas is a familiar name now that Gerard Gallant's expansion club has been atop the Pacific Division for so long, but it's still shocking, as February begins, that an expansion team is a legitimate candidate for a deep postseason run so far into the season.
Some of the top teams featured in the new Stanley Cup odds from Bovada, which didn't even have Boston in its top 10 at the start of the new year, are as follows:
Tampa Bay Lightning: 6/1
Vegas Golden Knights: 6/1
Boston Bruins: 15/2
Nashville Predators: 14/1
Pittsburgh Penguins: 14/1
Toronto Maple Leafs: 14/1
Washington Capitals: 14/1
St. Louis Blues: 16/1
Winnipeg Jets: 16/1
Anaheim Ducks: 22/1