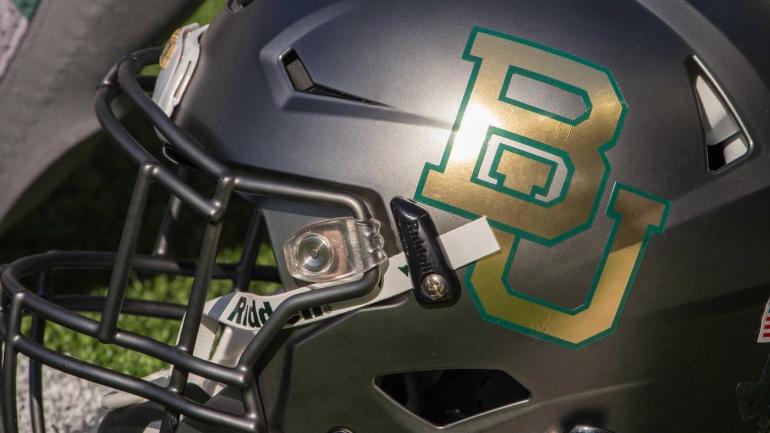 Two members of the Baylor football program are being investigated for sexual assault in an incident that occurred in November at an off-campus apartment, according to a report from KWTX-TV.
The report states that two unnamed members of the Baylor football team, both of whom redshirted in 2017, are among a group of four people being investigated for a sexual assault that allegedly occurred the night of Nov. 11, 2017, at the University Parks Apartments. The alleged victims are reportedly members of the school's equestrian team. 
"Baylor University takes any allegation of sexual assault seriously," Lori Fogleman, assistant vice president for media communications at the school told KWTX. "The university is unwavering in our commitment to follow our well-documented Title IX policy and procedures in regards to reporting and responding to incidents of sexual assault. Additionally, the university is required to protect the confidentiality of all parties involved to ensure a fair and equitable process."
No charges have been filed and investigations into the matter are currently ongoing by local authorities as well as Baylor's Title IX office. 
It's the latest in a series of ongoing incidents involving the Baylor football program.
Former coach Art Briles was fired prior to the 2016 season after multiple investigations uncovered instances of alleged sexual assaults and domestic violence that were improperly handled by members of the football program and administration.
Jim Grobe took over the Baylor football program during the 2016 season after Briles' abrupt departure, and Matt Rhule was hired to run the program on a full-time basis prior to the 2017 season. Rhule, who led Temple to back-to-back 10-win seasons in 2015-16, went 1-11 in his first season in Waco.