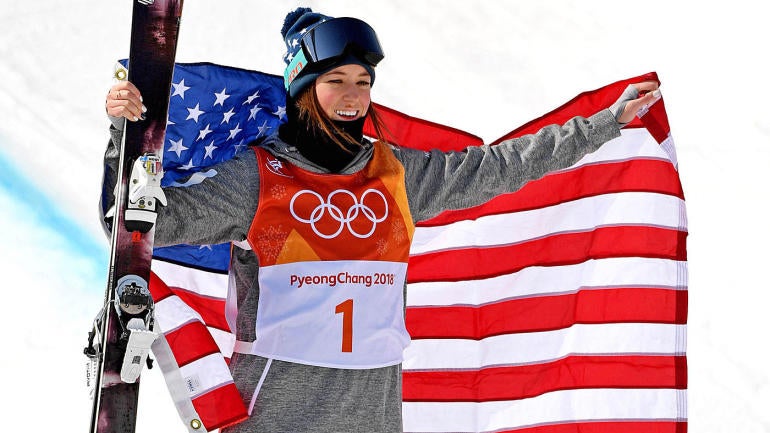 Cassie Sharpe earned her first Olympic medal on Monday night in Pyeongchang, and it came in the gold variety. The 25-year-old Canadian delivered a spectacular second run in the women's freestyle skiing halfpipe final that won her the competition. That second run earned her a 95.80, which was over three full points more than anyone else scored during the event.
France's Marie Martinod was the next-closest, earning a 92.60 — good enough to land the 33-year-old her second consecutive silver medal in the halfpipe.
The United States was able to add a bronze to their medal total in South Korea thanks to Brita Sigourney's efforts. The 28-year-old California native secured third place with a 91.60 on her final run. Unfortunately, she knocked fellow USA teammate Annalisa Drew off the podium in the process, but the two did share a hug at the bottom of the hill following that final run.
As for Maddie Bowman, the 24-year-old American who won the event four years ago in Sochi, she had a disappointing day and will leave Pyeongchang without a medal. The final hit gave Bowman trouble during the event; she looked to have a promising final run but crashed on that final hit, crushing her dreams of repeating as Olympic champion in the event.
Bowman was visibly and understandably upset following her final run, but she'll have a chance to use this as motivation to return to the podium four years from now in Beijing.