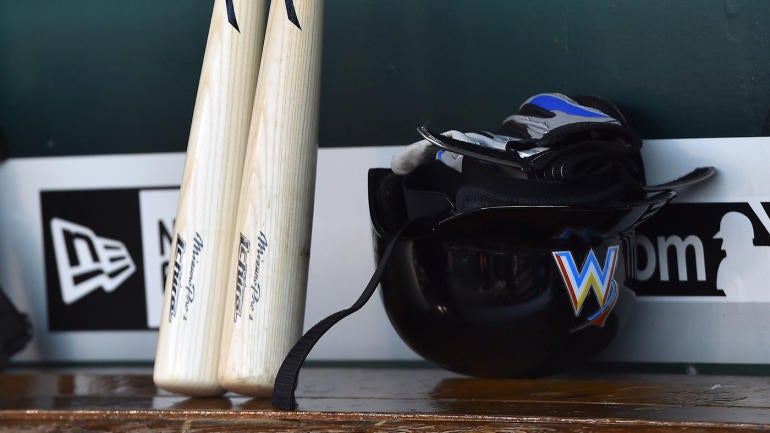 Last Wednesday, 17 people were killed in a shooting at Marjory Stoneman Douglas High School in Parkland, Florida. Stoneman Douglas alum Anthony Rizzo left the Cubs to give an emotional speech at the vigil last Friday. Athletics prospect Jesus Luzardo, who graduated from Stoneman Douglas, is helping raise money for the athletic director's family. 
According to Andre C. Fernandez of the Miami Herald, the Miami Marlins will honor the victims of last week's shooting by wearing Stoneman Douglas baseball caps during their first spring training game this Friday. First baseman Justin Bour will also visit the school's baseball team this week. From Fernandez:
"I thought I would jump at the opportunity to be there and spend some time with those guys," Bour said. "After it happened, I let them know if there was anything I could do, I'd more than willing to help them."
The Stoneman Douglas baseball team was scheduled to begin their season this Tuesday, but the school decided to push the season opener back to next week, after funerals and memorial services are held. The team has resumed practicing, however.
Stoneman Douglas is approximately 50 miles north of Marlins Park and 50 miles south of the Marlins' spring training complex in Jupiter. The school remains closed this week.