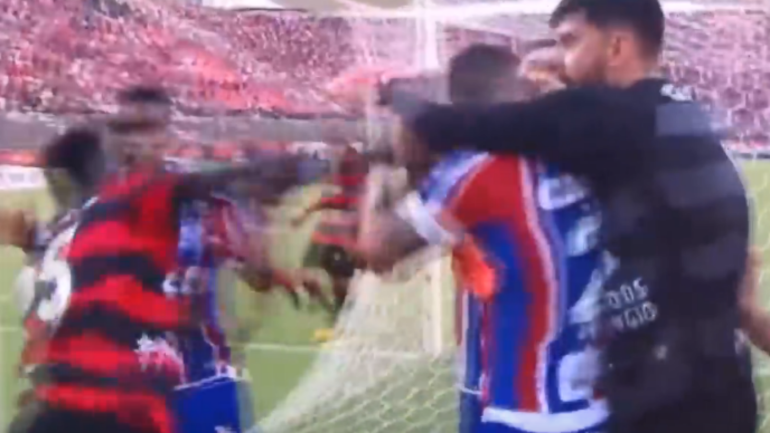 Tensions are always high in rivalry games, no matter the sport. Bahia and Vitoria took it to the next level on Sunday in a state cup match in Brazil. 
The rivalry, called Ba-Vi, ended 11 minutes early after Vitoria was down to six players on the field, one short of the required minimum. Vitoria didn't have enough players to field a team as a result of red cards that came after a brawl. In total, nine players received red cards and six players were sitting on yellows before the game came to a screeching halt. 
After a goal from Bahia late to make it 1-1, Vitoria's goalkeeper didn't like the hip-thrusting celebration, and it all went downhill from there. Take a look: 
A loss of composure by many. There were some serious punches landed, some blood and more. A scary scene that could have been much, much worse. Vitoria's actions cost them a victory in the end, as Bahia is expected to be awarded a forfeit victory over its rival.