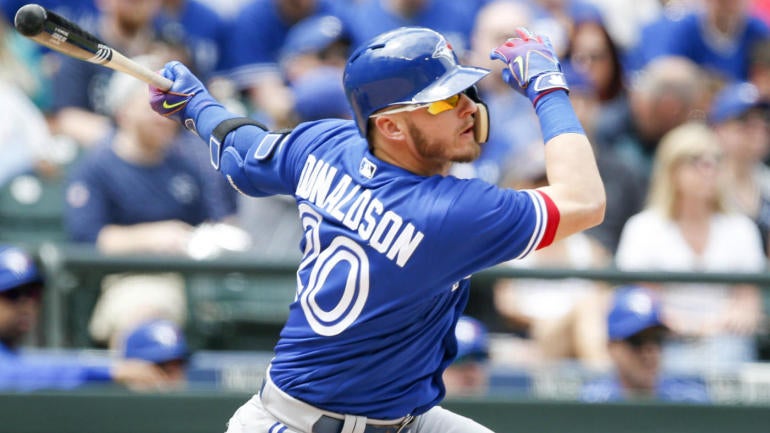 The Toronto Blue Jays made headlines for the wrong reasons last week, when staff ace Marcus Stroman tweeted his dismay about how the team approached his arbitration hearing. Stroman later explained himself, noting that he loves the organization and the city, and would like to have talks with the team about a long-term extension.
One of Stroman's teammates recently completed his own round of extension talks with the Blue Jays. Alas, no agreement was reached.
Former American League MVP Josh Donaldson said on Monday that the two sides didn't see eye-to-eye in their recent discussions. But didn't rule out the possibility that the parties could try again before he hits free agency after the season:
Donaldson, 33 in December, figures to be in high demand this winter. While he's not as young as Bryce Harper or Manny Machado, he's nonetheless produced as one of the top players in the sport over the last several seasons. To wit, he's posted a 150 OPS+ since the beginning of the 2015 season — the same mark as Giancarlo Stanton, who, obviously, does not play a high-grade third base.
The Jays, for their part, should have the financial wiggle room necessary to retain Donaldson. Many of Toronto's highest-paid players, including Russell Martin, Kendrys Morales, J.A. Happ, and Marco Estrada, will have their contracts expire either after the 2018 or 2019 seasons. Meanwhile, Troy Tulowitzki's deal calls for just $14 million in 2020, a decline from the $20 million he'll bank in both 2018 and 2019.
That doesn't mean the Blue Jays will commit to Donaldson for the long haul. Just that, theoretically, they could. We'll have to wait and see if it's in the cards.