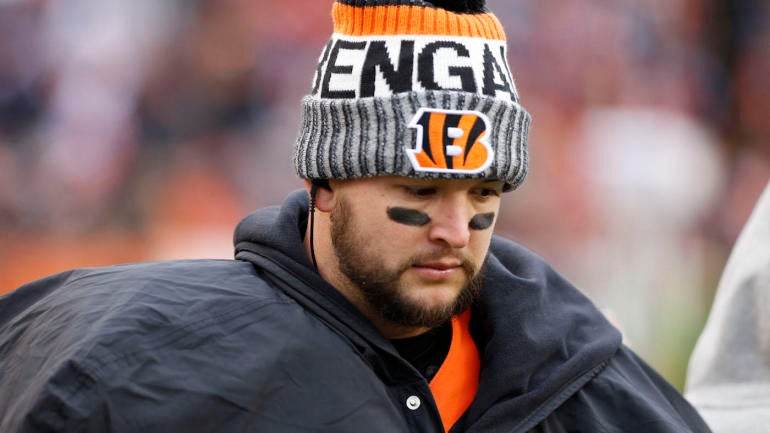 The quarterback market is going to be wild when free agency opens and there are going to be a number of different teams chasing Kirk Cousins, including the Jets, who are reportedly willing to pay "whatever it takes" to land the would-be franchise quarterback. If that doesn't work out, though, New York might be willing to scramble and go with AJ McCarron as a backup option.
But there's a plot twist: the Jets had a shot at McCarron last year and passed on him, according to Rich Cimini of ESPN, who reports the Jets "received a call from the Bengals, who offered McCarron in a trade" during the beginning of free agency last year. 
The Jets declined the option, not because they do not like McCarron, but because they did not want to "surrender compensation." If we assume the Bengals required a second- and third-round pick to deal McCarron midway through 2017 to a divisional rival, it seems fair the Bengals probably wanted a second-round pick for McCarron before the year began. 
Cimini, who also reported the Jets are going to lay it all on the table for Cousins, thinks McCarron could be a "fallback option" for the Jets if a Cousins deal does not materialize. 
McCarron became an unrestricted free agent when he won his grievance against the Bengals, and the Jets certainly qualify as a top landing spot. The McCarron thing is tricky though, because New York will not be the only team in on him either. The Browns almost certainly will be interested; if Cousins goes to the Broncos (or whoever), suddenly it could leave McCarron in the catbird's seat as far as leveraging two desperate teams against one another. 
This is precisely why the quarterback market is easily the most fascinating plot line of this offseason.
McCarron isn't going to get Cousins money, we don't think, but he is going to get north of Mike Glennon money. Glennon was unlucky last year, with the quarterback market getting a little weird and the Bears hosing him by drafting Mitchell Trubisky. 
Expect McCarron to be cognizant of that fact. He might like the Browns as a landing spot because of his familiarity with Hue Jackson, but the Browns almost certainly are going to use one of their two top-five picks on a quarterback. If they do and MCarron doesn't play at a high level out of the gate he could easily find himself in a similar situation to Glennon, where he's replaced midseason by a top draft pick. 
The same thing could happen to McCarron if he lands with the Jets, except he doesn't have the same comfort level with the guys on offense. 
At the very least, if the Jets cannot get their million-dollar mitts on Cousins, there is going to be interest from them when it comes to McCarron, who almost joined the Jets as early as last season.