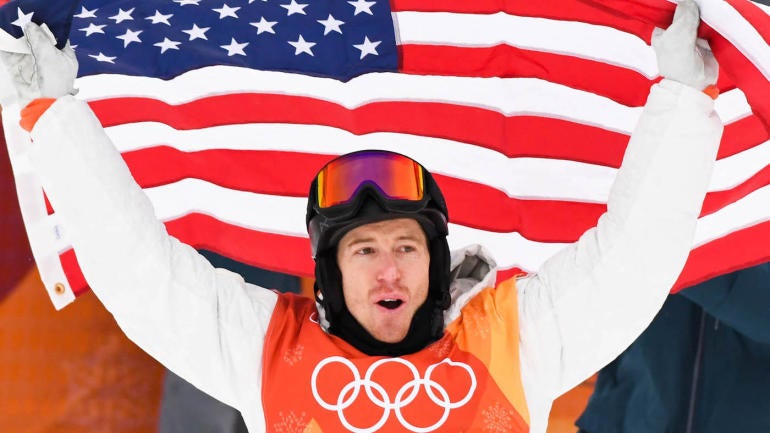 I've been watching the Winter Olympics damn near constantly. I've always enjoyed the Winter Olympics more than the Summer Olympics just for the overwhelming number of events in it that can lead to serious injury or even death.
It adds a bit of spice to watch an athlete going down an icy tube head-first at 80mph knowing it's not impossible he could lose control and go flying off the side of a mountain.
It also helps that they're on all the time, so when I wake up in the morning they're there on the television, and they stay there all day. And while I'm watching the Olympics, I can't help but wonder things like "I wonder which schools would be good at this sport?" That eventually leads to "which conferences would dominate the landscape if all schools had programs for each of the Winter Olympic sports?"
That's how we end up with this week's Friday Five. This week I'm imagining a world in which colleges don't have football programs or basketball programs. Instead, the United States is a country in love with winter sports, and our universities reflect that. So in this imaginary world, which conferences would dominate the rest and why?
I have the answers to the questions I was the only person asking, and now I'm going to share them with you. Here is how I would rank the Power Five conferences in their Winter Olympic capabilities.
5. Big 12: The conference would be at a major disadvantage here geographically. Not only are most of its schools located in warm-ish climates, but they're also on the plains. There are mountains in West Virginia, so maybe Morgantown could produce some strong skiing teams, and possibly bobsledders, lugers, and skeleton riders, but the rest of the conference would still be behind the eight ball.
One area I think the Big 12 could be surprising is in biathlon. Odds are Big 12 schools wouldn't produce the best cross-country skiers, but they could make up for it with their accuracy using a rifle. Missing shots is how you lose medals in biathlon. Accuracy with your gun is a huge component of the sport.
4. SEC: There are plenty of athletes in SEC country that could lead to the conference being good at most sports, but there's still a geographic disadvantage here. Kentucky and Tennessee would likely lead the way in the mountain sports, and while there are the Ozarks in the western portion of the conference, they aren't skiing hotbeds.
All that being said, I still think the SEC could do well at the indoor sports on ice. I mean, the conference is already home to a couple of the best NHL teams right now, so it's not as if it can't work. I think the SEC could prove to be one of the best conferences in the country in a sport like speed skating because, I mean, it has speed right in the name. SEC speed skating, baby! It just means more.
3. ACC: While the conference's southernmost schools don't have access to mountains, many of the ACC's northern schools do. There's plenty of skiing to be found in upstate New York (Syracuse), as well as the Appalachians (Virginia schools, the North Carolina schools, Pitt). Boston College already has a strong hockey program.
The southernmost schools like Florida State, Miami, and Clemson reside in states that are rich in football talent, so logic leads us to believe that in a society in which football and basketball don't exist, those athletes are terrific skaters now. Whether it's figure skating or speed skating, I believe the ACC could be a force there as well.
2. Big Ten: Finally, the midwestern climate works to the Big Ten's advantage. Both Penn State and Maryland are near the Appalachian range, meaning they could lead the conference's mountain sports, but believe me when I tell you that you can find some good skiing in Wisconsin too.
I think the Big Ten's most dominant sport would be hockey. Minnesota, Wisconsin, and the Michigan schools already have strong hockey programs, and the Big Ten footprint produces a lot of hockey players. Also, you just know that the Big Ten would dominate in curling. I don't know that there's ever been a sport that better encapsulates Big Ten values. It's played on ice, it's slow, and you can eat encased meats while playing if you want to.
The Big Ten would be the most dominant curling conference in the universe.
1. Pac-12: The Pac-12 would destroy everybody else. In the real world, it already reigns supreme in most Olympic sports, and I don't think much would change in this imaginary world. Utah, Colorado, and the schools from Washington, Oregon and California would have dominant mountain programs. They'd also crush all the snowboarding and X-Games stuff.
I honestly think it would be unfair. The Pac-12 would be so dominant that I have to believe we wouldn't have a Power Five moniker as much as it would be The Pac-12 and then The Big Four.