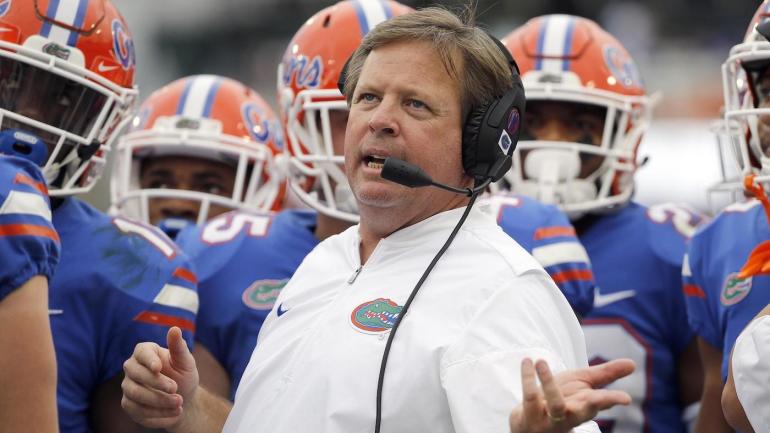 Jim McElwain will be back on a sideline for the 2018 season. After it had been rumored for a while, McElwain confirmed to ESPN.com on Saturday night that he's joining Jim Harbaugh's staff at Michigan.
"I'm excited to get back into it and am looking forward to going there and learning and helping Michigan get better," McElwain told ESPN.
McElwain will be coaching Michigan's wide receivers, but also revealed he will help with the offensive gameplan each week.
McElwain spent the previous three years at Florida, where he went 22-12 before being fired after seven games in 2017. He won two division titles in his first two seasons, but could not get those Gators teams past Alabama in the SEC Championship Game. Prior to his stint in Gainesville, he had been the head coach at Colorado State and offensive coordinator at Alabama.