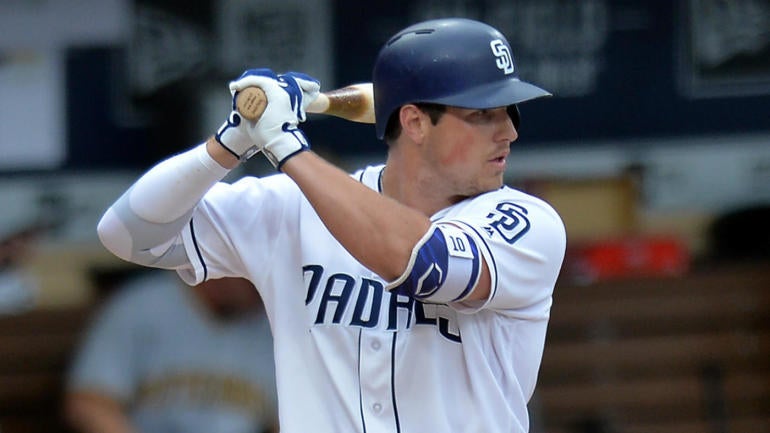 The recent signing of Eric Hosmer by the Padres pushed Wil Myers to the outfield. That, in turn, has left San Diego with an overcrowded outfield situation — Myers, Hunter Renfroe, Manuel Margot, and Jose Pirela are all worthy of regular playing time at the big-league level. Crowded rosters necessarily yield trade rumors: 
Renfroe, who recently turned 26, is a former first-rounder who's put up a line of .242/.291/.492 (105 OPS+) across parts of two big-league seasons. While that sub-.300 OBP is a cause for concern, Renfroe's hit 30 home runs in 480 major-league at-bats. So he's got power. As well, he's not eligible for arbitration until after the 2019 season. 
Renfroe is not going to command a huge haul — he's 26 and might be a platoon corner outfielder — he could net the Padres a system depth piece or be packaged as part of something larger. In the end, a cost-controlled player with power will drum up interest, especially when many teams are shying away from the free-agent market.