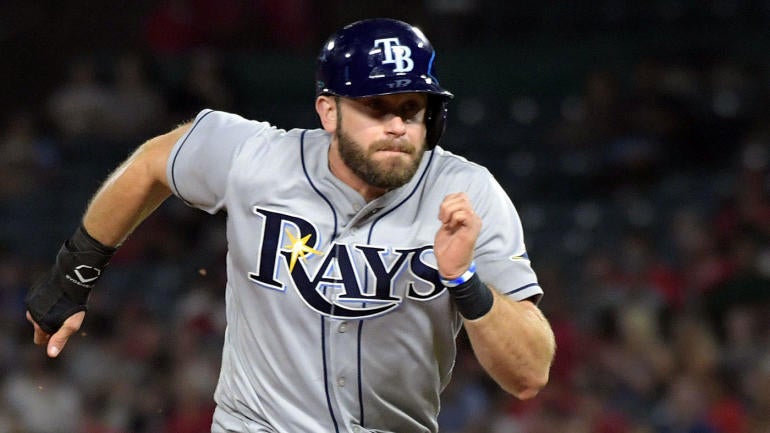 The Tampa Bay Rays made a pair of questionable moves over the weekend, trading starting pitcher Jake Odorizzi for less than his perceived market value and inexplicably designating for assignment all-star outfielder Corey Dickerson. Predictably, Rays players are unhappy with the front office and their shenanigans, including some of the biggest names in club history.
Former face of the franchise Evan Longoria, himself traded this winter to the San Francisco Giants, told ESPN's Jerry Crasnick that the Dickerson move made him feel bad for the fanbase and the players still on the roster:
"And I feel bad for the guys this year who were probably counting on Corey to put up numbers to help the team win. I'm not going to take too many shots. But I think it's pretty obvious that the guy is a valuable player and didn't deserve to be DFA'd."
Longoria wasn't the only Rays star to speak out against general manager Erik Neander. Staff ace Chris Archer called the Dickerson move "perplexing." Center fielder Kevin Kiermaier, meanwhile, vented to the Tampa Bay Times before resorting to a team-above-all mindset:
"I am 100 percent frustrated and very upset with the moves. No beating around the bush. It's one of those things that makes you scratch your head, you don't know the reasoning why. And then you see the team's explanation and still it's just like, okay, well, so be it."
As if the Rays didn't have enough drama going on, right-handed pitcher Matt Andriese voiced his frustration on Monday with being moved to the bullpen for the season's first month.
Add in the preexisting drama surrounding Archer and top prospect Brent Honeywell, and Rays camp is buzzing this spring for all the wrong reasons.