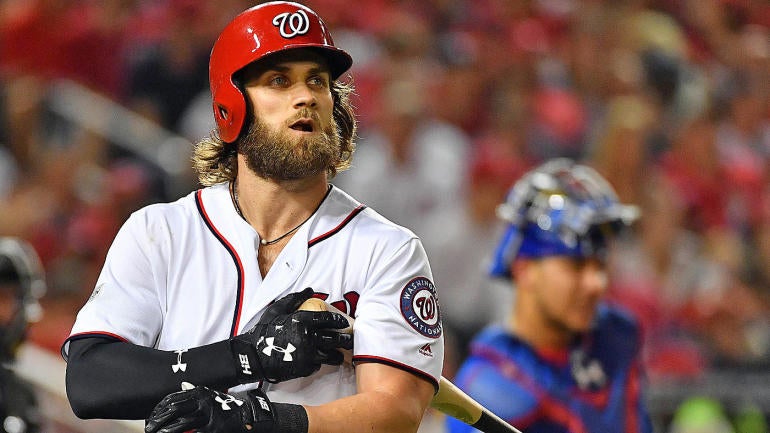 Washington Nationals outfielder Bryce Harper is a free agent after the 2018 season. It's no secret. Heck, many of the usual top spenders, including the Los Angeles Dodgers, have sat out or approached this winter with a conservative mindset in preparation for a run at Harper.
But while there's certain to be boundless speculation throughout the year about Harper's desires, his short list, and everything else, there's one thing you shouldn't expect to see much of: Harper openly talking about his free agency.
On Monday, addressed his future by saying … well, that he will not be addressing his future. Here's the notable quotable, via ESPN:
"I will not be discussing anything relative to 2019 at all," Harper said, wearing a Nats cap backward and reading prepared opening remarks from his phone. "I'm focused on this year. I'm focused on winning and playing hard like every single year. So if you guys have any questions about anything after 2018, you can call [agent] Scott [Boras] and he can answer you guys. … If you guys do talk anything about that, then I'll be walking right out the door."
Obviously Harper is entitled to keeping his plans private — it's not like he could announce to the world that he intended to sign with the Dodgers (or whomever) if he wanted to anyway — but he has to know that, even with his threat to stop talking, he's going to get asked about them.
As annoying as those questions might be to Harper, at least there's light at the end of the tunnel. In less than a year's time, he's going to be a very rich man signed to a very long contract. At that point, he won't have to talk about free agency again for a while.