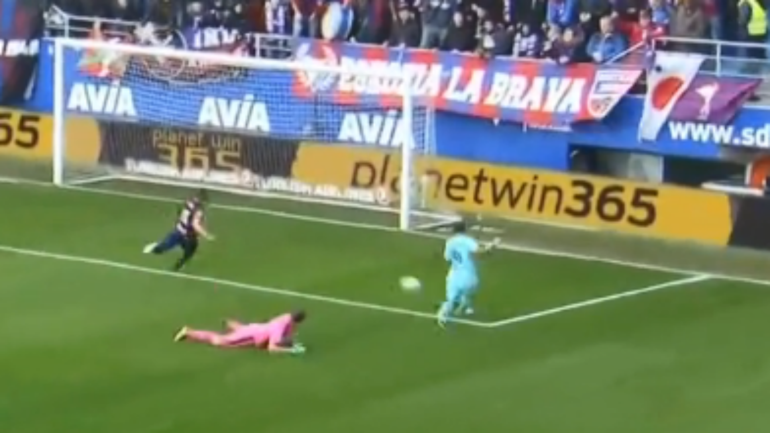 Lionel Messi continues to amaze week in and week out, and on Saturday it came as a passer.
In Barcelona's 2-0 victory at Eibar, a win that pushed the team's lead atop La Liga to 10 points, Luis Suarez grabbed the winner with a lovely finish. But that was a product of Messi's unbelievable assist to split the backline, putting the ball between three defenders to find his teammate.
Take a look:
Did you see that pass? 
What makes that so special is the accuracy on it, knowing when to play it and have it thread those protecting the goal. He plays it ahead for Suarez to run on to, and it was as close to a perfect through ball as you will see.
And from there, as usual, Suarez does the rest.