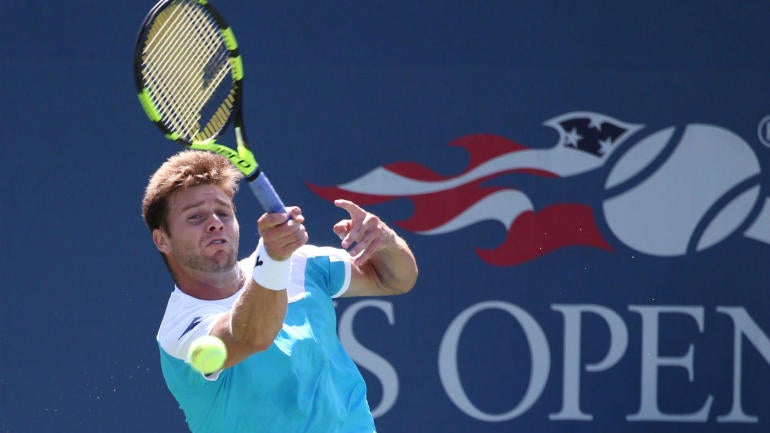 The Association of Tennis Professionals has concluded its investigation into allegations of racist remarks from Ryan Harrison directed at Donald Young in a match on Monday, finding no evidence of Young's claims that Harrison called him anything derogatory. Harrison played Young in the New York Open — sweeping him 6-3, 7-6 — but a spat after Harrison went up 4-3 drew the most attention. 
Young made the allegation after the match was over on Twitter, saying he was "shocked and disappointed" with Harrison for saying how he felt about Young "as a black tennis player." 
Harrison has adamantly denied the claims, most recently saying: "Everybody that's been asked about it from the chair umpire to the ball kids to anybody that was around has done nothing but confirmed that they didn't hear anything like that. And all I can do is stay true to who I am and trust to people around me and who were there," per Tennis World USA.
The ATP was responsive to Young's claims, launching an investigation the day after they were made. Harrison did concede to normal banter with Young, but he said that things never escalated from there.
Harrison was eliminated from New York Open singles play on Thursday with a 6-4, 6-4 loss to Ivo Karlovic, but he is still active in doubles play.