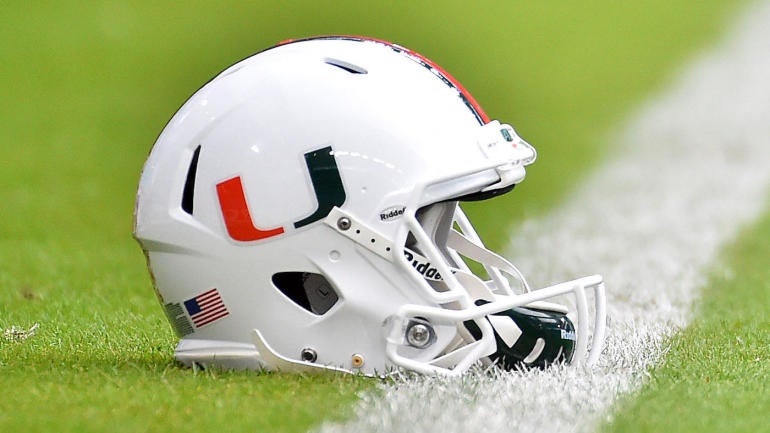 Miami had until Feb. 15 to pay Arkansas State $650,000 for a canceled game last September in the wake of Hurricane Irma. Obviously, Feb. 15 has come and gone, and Miami refused to pay Arkansas State. So, as expected, Arkansas State has filed a lawsuit demanding liquidated damages for the lost game. 
The suit, which can be seen here, seeks a judgement that Miami breached its contract with Arkansas State for "(1) failing to appear for the September 9, 2017 football game, (2) failing to reschedule the game when its schedule permitted, and (3) failing to pay ASU liquidated damages." 
"It is unfortunate that we have reached this point, but Miami's actions left us with no choice," said Arkansas State General Counsel  Brad Phelps. "We look forward to proceeding to trial."
"I am aware of Arkansas State's position on this matter. We believe strongly in our standing and will not comment furhter as both parties' attorneys bring this to resolution," Miami athletic director Blake James told CBS Sports this week. 
Miami understandably chose to cancel its game with Arkansas State last September because Hurricane Irma was making landfall in Florida. The paramount issue was safety, both for the team and their friends and families. However, the logistics of the game became complicated, specifically regarding Miami's return trip from Jonesboro, Arkansas. 
Arkansas State claims it made numerous good faith efforts to accommodate Miami, from housing the team in local hotels to moving the game itself up a day. Arkansas State also claims it tried unsuccessfully to reschedule the game with Miami for a later date. Arkansas State was aiming for some time in 2020 or '21 while Miami was looking at a time in 2024 or beyond, citing previous scheduling issues. 
In short, Arkansas State feels it bent over backwards for Miami and wants something for losing a home game. Miami feels it did what was necessary at the time and made efforts on its end to properly reschedule. But months of talking yielded zero results, so the lawsuit has been officially field.