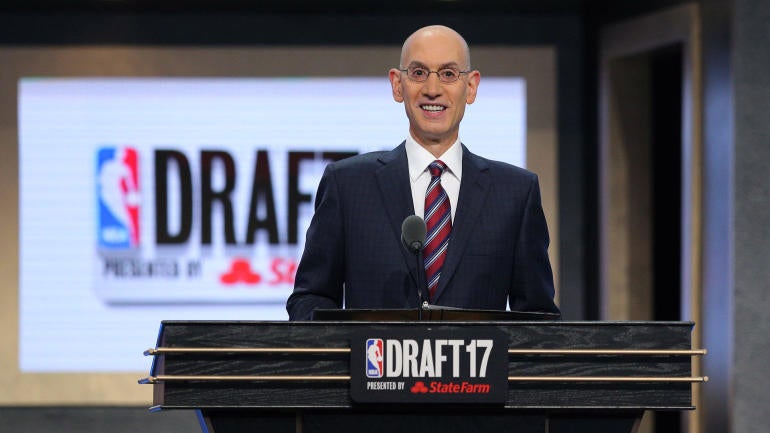 Adam Silver had to have been pleased after the final buzzer went off Sunday night. Team LeBron James had just defeated Team Stephen Curry in the closing moments, and James' squad was celebrating like it had won a game that actually mattered. The fans were thrilled. The effort was there. Defense was seen for the first time in years! It felt like the All-Star Game was cool again.
The one mark against the All-Star Game in 2018 was the draft leading up to it not being televised. Everybody wanted to see where each player would end up and see if that added any extra tension to the game itself. Fans everywhere were massively disappointed that the results ended up just being a list of names and nothing else.
Luckily for those fans, Silver implied to ESPN's Ramona Shelburne that the 2019 All-Star Game draft will fix this mistake.
"When we sat with the union and we came up with this format, we all agreed, let's not turn something that's 100 percent positive into a potential negative to any player," Silver said. "But then … maybe we're overly conservative, because then we came out of there, and the players were, 'We can take it. We're All-Stars. Let's have a draft.' So it sounds like we're going to have a televised draft next year."  
The draft not being on TV was the biggest weakness of the 2018 All-Star Game. The game itself was a blast, and any questions about draft position didn't seem to bother the players. The final two picks in the draft — LaMarcus Aldridge and Al Horford — leaked out by the end of the weekend and it didn't cause any problems or drama. It was the exact celebration of the game that the NBA wanted.
Next time, the NBA will get to have all that celebration plus the hype leading up to it that a draft creates. It's a win for everybody and will hopefully be exciting.