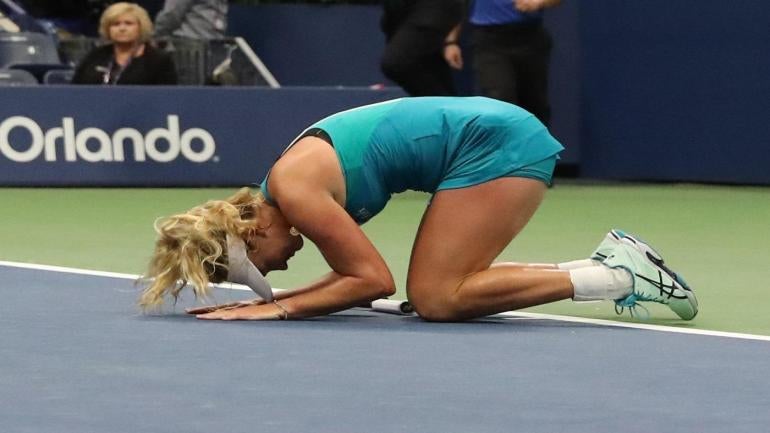 American star CoCo Vandeweghe had a rough Day 1 at the Australian Open. Not only was she handed a loss in straight sets by Timea Babos, she also received a code violation involving a banana. Now, on top of all of this, Vandeweghe is in trouble with the public court for video in which she appears to yelling "f— you, you f—— b—-" in Babos' direction.
Vandeweghe, who was ranked No. 10 by the ATP heading into the Open, lost 7-6, 6-2. Never mind the bizarre banana incident, in which Vandeweghe refused to play until a ball-kid brought her some bananas, Vandeweghe also blamed the ball-kid. "How are they not on court?" she asked the chair umpire. "I mean, c'mon, that's not my fault."
Then, with the second set winding down, Vandeweghe laid into Babos. After calling Babos a "f—— b—-," Vandeweghe told the media Babos was getting "in her face," according to Eurosport.
"She always does that [gets combative during matches]," Babos said. "A couple of racquets are broken every match, this time it was I believe a time violation, but I'm not sure. The second [code violation] I believe was an insult against me. If the umpire heard it, then it must have been this."
Vandeweghe was docked a point for the incident. All of this came while the US Open semifinalist was battling a flu. Already known as a brash player, she is doing nothing to help her reputation.